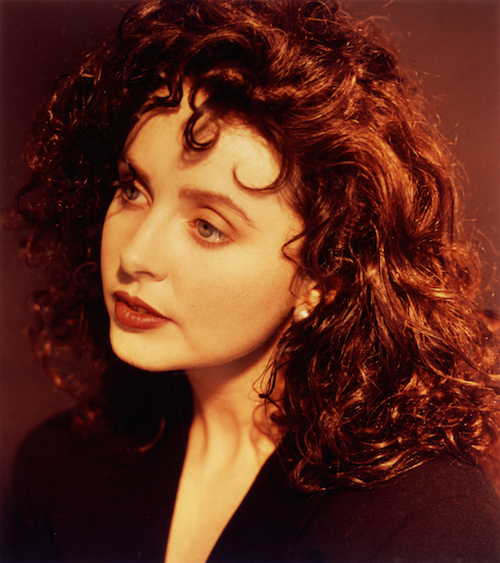 In 1981, Brightman auditioned for the new musical Cats and was cast as Jemima. After a year in Cats, Brightman joined The Pirates of Penzance at the Drury Lane Theatre, London, and appeared as Tara Treetops in Masquerade, a musical based on Kit Williams's book of the same title. In that year she left to play the title role in Charles Strouse's children's opera, Nightingale.
Enticed by a rave review, Andrew Lloyd Webber went to watch her in the show one evening and was astounded by her performance. Andrew found in Sarah his ideal female voice, in addition to casting her in  "Song and Dance," he began to write specifically for her.  Sarah was now fully immersed in operatic training, and with crystalline classical notes wafting through the household, Andrew was inspired to pen his Requiem mass.  Starring Brightman and Placido Domingo, and conducted by Lorin Maazel, Requiem's New York premiere was filmed for broadcast by both PBS and BBC. The album became the UK's best selling classical album of the year, and earned Sarah a Grammy nomination as "Best New Classical Artist."  Requiem's breakout hit "Pie Jesu" sung by Sarah in Latin sold 25,000 copies on its first day of release, reaching number three.
Brightman starred as Christine Daaé in Lloyd Webber's adaptation of The Phantom of the Opera on October 1986. Once again, the role of Christine was written specifically for her. Phantom chalked up a staggering $17 million in advance sales prior to opening night on Jan 28, 1988, and generated a public and media frenzy that is unmatched since. The original cast album was the first in British musical history to enter the music charts at number one. Album sales now exceed forty million worldwide and it is the biggest selling cast album of all time, and has gone six times platinum in the US, twice platinum in the UK, nine times platinum in Germany, four times platinum in the Netherlands, 21 times platinum in Korea and 17 times platinum in Taiwan.
After leaving Phantom, she performed in a tour of Lloyd Webber's music throughout England, Canada, and the United States, and performed Requiem in the Soviet Union. Studio recordings from this time include the single "Anything But Lonely" from Aspects of Love and two solo albums: the 1988 album The Trees They Grow So High, a compilation of folk songs accompanied by piano, and the 1989 album The Songs That Got Away, a musical theatre compilation of songs cut from shows by composers such as Irving Berlin and Stephen Sondheim.
By 1990, Brightman played the lead in Lloyd Webber's Aspects of Love in London opposite Michael Ball, before transferring to Broadway.  Perhaps the most poignant declaration of independence came in the form of her second solo album from this period, an eclectic but personal collection of folk-rock songs that she had hand-picked. It was a departure from musical theatre and indeed, a departure from Lloyd Webber himself. More tellingly, the album bore a most prescient title: As I Came of Age.