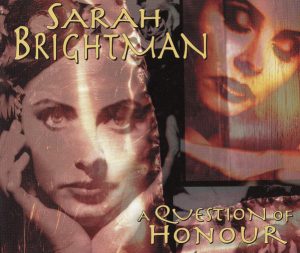 From the album Fly, "A Question of Honour" was the official song of the championship boxing match between Henri Maske and Rocky Rocchigiani.
This is the first of two singles from Fly and contains a radio edit and an extended version of the song.
The third track, "On the Nile," was unavailable elsewhere until the release of the La Luna Tour version of Fly 2, which contains an additional disc of rare and previously unreleased tracks.
Track Listing
1.A Question of Honour ( Radio Edit)
2.A Question of Honour (Extended Mix0
3.On the Nile