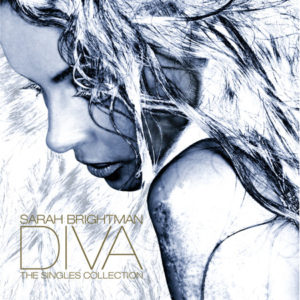 This collection is one of the most comprehensive releases of Sarah's three-decade career. This anthology charts Sarah's musical accomplishments through fourteen stellar tracks, including "Phantom of the Opera" (1986) and her worldwide smash hit duet with Andrea Bocelli "Time to Say Goodbye".
Diva also features two selections from her critically-acclaimed 2003 recording, Harem, which gave rise to a world tour that was attended by 700,000 fans worldwide. It is the ideal introduction to Sarah's justly celebrated Broadway, classical, crossover and pop performances.
This collection was released simultaneously with Diva: The Video Collection, a DVD with twenty-one music videos, spanning Sarah's early performance career (with Hot Gossip and Andrew Lloyd Webber) to her recent innovative classical-crossover recordings. The videos are woven together with Sarah's personal narratives, as she shares illuminating anecdotes and recalls the impetus behind each project.
Track Listing
1. Phantom of the Opera
2. Music of the Night
3. Pie Jesu (Original Version)
4. Who Wants to Live Forever
5. Tu Quieres Volver
6. Just Show Me How to Love You
7. Deliver Me
8. Nella Fantasia
9. Scarborough Fair
10.Whiter Shade of Pale
11. It's a Beautiful Day
12. What You Never Know
13. A Question of Honour (Part II)
14. Time to Say Goodbye