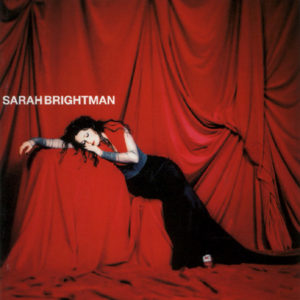 Following the enormous international success of Timeless/Time To Say Goodbye, Sarah's subsequent album, Eden, evokes a musical paradise that is both lush and tranquil.
Sarah co-wrote "In Paradisum" with Peterson and the lyrics to "So Many Things." In addition to English, Sarah also sings in Latin, Italian and French.
The mystical strains of the opening track, "In Paradisum," sets the mood for the album. This is followed by the title track, "Eden," where Sarah's sensual vocals are interlaced with haunting Gregorian chants.
The album seamlessly merges pop and classical, sometimes within the same song; the sultry "Anytime, Anywhere" being a case in point.
Operatic highlights include Haendel's "Laschia Ch'io Pianga" and Puccini's "Nessun Dorma," hitherto the sole domain of tenors.
Contemporary songs include the uplifting "Deliver Me," the remarkably placid "So Many Things" and Ennio Morricone's "Nella Fantasia."
Aptly named indeed, Eden has the uncanny ability to soothe workaday nerves and transport to the listener to a quiet haven of serenity.
The US release of Eden contains "The Last Words You Said," a duet with Richard Marx. The Japanese edition also contains the duet, plus "Time To Say Goodbye." A subsequent "Millenium Edition" release features "Time To Say Goodbye," "Sleep Tight" and the bonus track, "Desert Rose."
Track Listing
1. In Paradisum
2. Eden
3. So Many Things
4. Anytime Anywhere
5. Bailero
6. Dust In The Wind
7. Il Mio Cuore Va
8. Deliver Me
9. Un Jour Il Viendra
10. Nella Fantasia
11. Tu
12. Lascia Ch'io Pianga
13. Only An Ocean Away
14. Scene D'Amour
15. Nessun Dorma