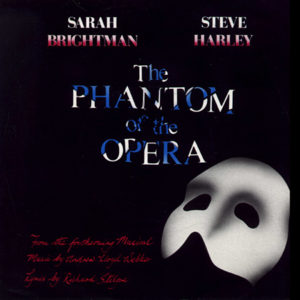 As part of the publicity campaign for the Phantom of the Opera prior to its opening in the West End, this single was released on January 2, 1986 and predates the full cast album.
Sarah and Steve Harley perform the title track. The B-side contains the instrumental, "Overture to The Phantom of the Opera."
The single's sleeve features a note from the Phantom himself:
Ladies and Gentlemen,
On this recording I have required that Sarah Brightman and Steve Harley perform the theme from the forthcoming musical, which I have instructed Andrew Lloyd Webber to write around my legend 'The Phantom of the Opera.'
Your Obedient Servant,
The Phantom
For collectors, this single was also released as a "Limited Edition Luminous Disc," featuring a glow-in-the-dark edition of the record.
Track Listing
1.The Phantom of the Opera
2.Overture