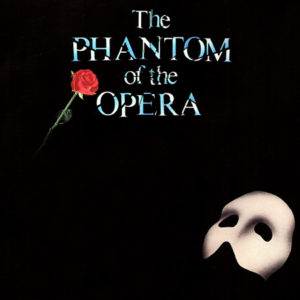 This original London cast recording was the first in British musical history to enter the charts at number one.
Written by Andrew Lloyd Webber during his marriage to Sarah, The Phantom of the Opera is perhaps the musical theatre production that best showcases Sarah's uncannily broad vocal range.
Having originated and defined the female lead role, it's not surprising that Sarah will probably always be regarded as the quintessential Christine in this landmark musical.
Sarah premiered the role at Her Majesty's Theatre in London on Oct 9, 1986 and at the Majestic Theatre on Jan 26, 1988 in New York.
Since then, The Phantom of the Opera has won over 50 major theatre awards. These include 7 Tony Awards (including Best Musical), 3 Olivier Awards (including Musical of the Year), 3 Outer Critic Circle Awards (including Best Musical), 7 Drama Desk Awards and an Evening Standard Award.
Track Listing
Disc 1
1. Think of Me
2. Angel of Music
3. Little Lotte…/The Mirror…(Angel of Music)
4. Phantom of the Opera
5. Music of the Night
6. I Remember…/Stranger Than You Dream It
7. Magical Lasso
8. Notes/Prima Donna
9. Poor Fool, He Makes Me Laugh
10. Why Have You Brought Me Here? Raoul, I've Been There
11. All I Ask of You
12. All I Ask of You (Reprise)
Disc 2
1. Masquerade/Why So Silent
2. Notes…/Twisted Every Way
3. Wishing You Were Somehow Here Again
4. Wandering Child…/Bravo, Monsieur…
5. Point of No Return
6. Down Once More…/Track Down This Murderer…