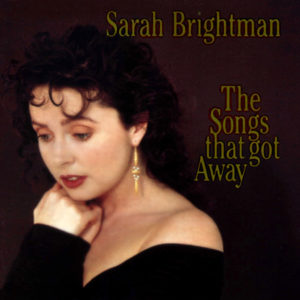 The notion that gems reside amongst discards is intriguing, and one that provided the impetus for this conceptual album. The Songs that Got Away is the long-overdue showcase for songs that got derailed for reasons other than their inherent merit.
Indeed many of these songs boast solid pedigree. "Meadowlark" is from the musical The Baker's Wife by Stephen Schwartz and closed after it's pre-Broadway tour, never making it to Broadway. "Mr. Monotony" by Irving Berlin was cut from the movie Easter Parade (1948), cut again from Miss Liberty (1949), and cut yet again from Call Me Madam (1950). "Lud's Wedding" by Leonard Berstein from 1600 Pennsylvania Avenue ran for only seven performances, while Andrew Lloyd Webber's "Half a Moment" from Jeeves, closed after 48 performances.
Sarah ably breathes new life into these numbers…songs from short-lived productions, songs that were dropped on tour, songs that were cut at rehearsals and songs that, for one sundry reason or another, got away.
Track Listing
1. Meadowlark
2. I Am Going to Like It Here
3. I Remember
4. Mr. Monotony
5. Dreamers
6. Silent Heart
7. Lud's Wedding
8. Three-Cornered Tune
9. If I Ever Fall in Love Again
10. What Makes Me Love Him?
11. Chi Il Bel Sogno Di Doretta
12. Away From You
13. If Love Were All
14. Half a Moment