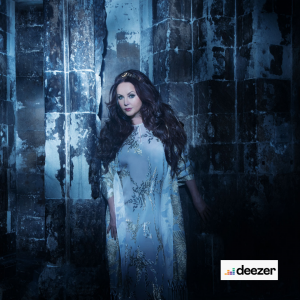 Share your favourite lyrics from one of Sarah's beautiful songs on Instagram Stories with Deezer!
Open the Deezer player on your mobile device and tap the 'Lyrics' symbol. Then select and crop your favourite lyrics while listening to the song and click on the Instagram Stories icon to post to your followers.
Visit Sarah's artist profile to stream all of her music HERE.