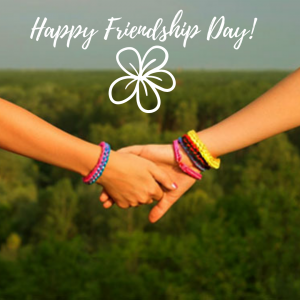 Happy Friendship Day! This official international holiday is celebrated by many countries, including the US, Argentina, India, Ecuador, Mexico and Bangladesh!
Special Fan Contest: In honour of this special day, post a photo with your best friend (s) for a chance to win matching Swarovski stacking bracelets! Winners will also be featured in a special fan video, premiering in the coming weeks …
Visit Sarah's Facebook page for more details!