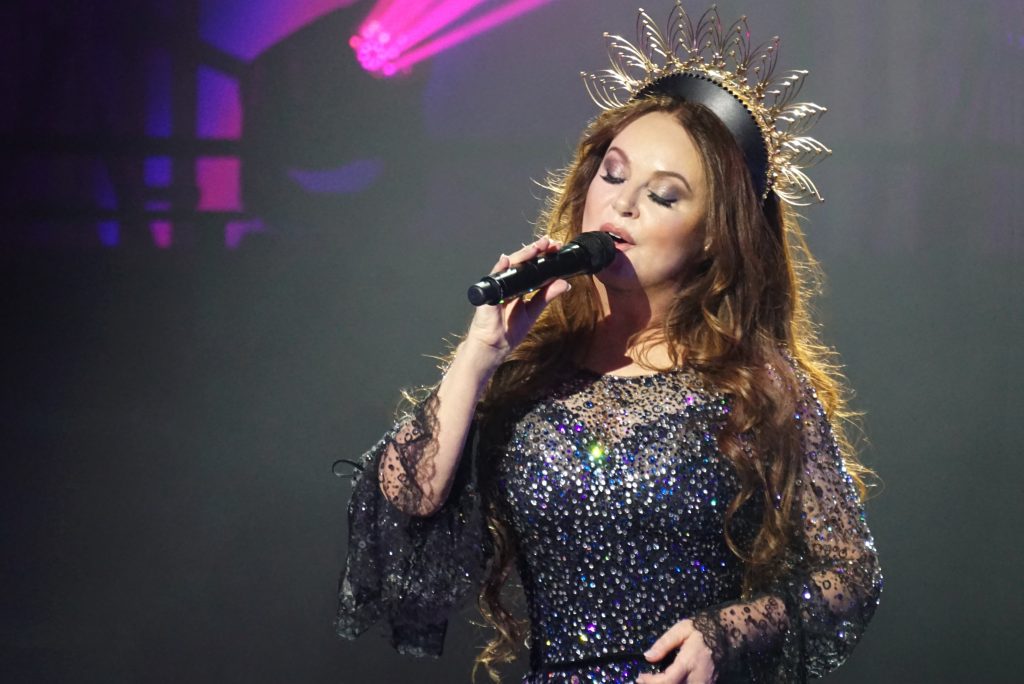 Swarovski Professional is excited to announce its collaboration with the world's best-selling soprano and classical crossover artist, Sarah Brightman. Sarah is the only recording artist to have simultaneously topped the Billboard Dance and Classical music charts. Her voice has thrilled millions of fans over five continents in theatres, arenas, cathedrals, world heritage sites and Olympic stadiums – all in over ten languages.
In a collaboration secured by United Talent Agency (UTA), Swarovski and Sarah Brightman have collaborated to create a truly unique, multi-tiered approach to this entertainment partnership, focused on the November 9 release of her new album HYMN, together with the 125-date HYMN: Sarah Brightman In Concert world tour, starting in late 2018 and continuing throughout 2019.
A long-time admirer of Swarovski crystals, Sarah was able to create a bespoke collection that her fans would feel a natural connection to. To achieve that authenticity, Swarovski invited Sarah Brightman to their headquarters in Wattens, Austria where she was able to draw inspiration from the brand's rich 123-year history and its corporate archives.
"I want my fans always to be transported, and what is so beautiful about Swarovski crystals is that they add an extra dimension, so you are transported just by looking at the crystals and the light bouncing off them. I really wanted the fans to take away something that would remind them of their experience during the show. I look forward to sharing this collection with everyone," said Ms. Brightman.
The initial collection will include a range of unisex accessories and bespoke jewelry, and will be available for purchase at Sarah's concerts globally and online at SarahBrightman.com. Exact dates for the debut of the collection will be announced shortly.
"The collaboration between Sarah Brightman and Swarovski is the perfect example of what we strive to achieve in artist and brand-driven partnerships," said Toni Wallace. "Both parties are able to elevate and amplify the fan experience through their respective brands and we can't wait to see it all come together when the tour kicks off."
Other facets of the partnership include:
The creation of a custom tiara for Sarah to wear during her performances, which she co-designed with the Swarovski team.
The application of over 600,000 brilliant Swarovski crystals to adorn the costumes Sarah will wear on stage during her tour.
The creation of special Swarovski VIP packages and hospitality areas at the HYMN World Tour concert dates.
A custom Swarovski limited edition version of the HYMN album, with exclusive bonus content.
While Swarovski Professional has a rich history of working with artists to create a sense of sparkling wonder, this collaboration marks the first time it has partnered on such a multifaceted level.
Alexander Wellhoefer, Senior Vice President of North America for Swarovski explained, "It has been an honor to work alongside Sarah Brightman and being a part of her creative process as she prepares for her world tour. It's our first time integrating with an artist on so many different levels, and we are delighted to have created a limited-edition collection of accessories and mementos featuring Swarovski crystals that her fans will love."