December 11 Nashville, TN, Ryman Auditorium
Known as "The Carnegie of the South," the Ryman was founded in 1885 as a church and has evolved into one of Nashville's oldest and most revered cultural institutions. Since its opening in the 1880s, it is known for its stained glass windows, pew seating and superior acoustics and has hosted a wide variety of legendary artists across genres, including John Philip Sousa, Roy Rogers, Harry Houdini, Charlie Chaplin, W.C. Fields, Katharine Hepburn, Bob Hope, Elvis Presley, Mae West, and even former President Theodore Roosevelt.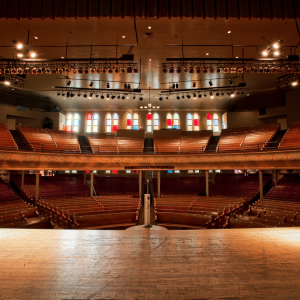 Tickets and VIP packages to all announced HYMN in Concert shows are available HERE. More dates to be announced soon!