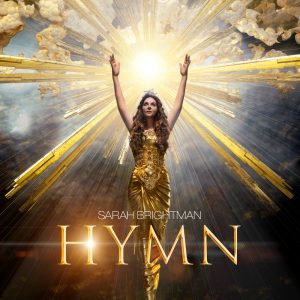 The day has finally arrived!
HYMN's mystical, uplifting tone is set with its title track — a song by British prog-rock band Barclay James Harvest.
The release also encompasses songs by such modern composers as Eric Whitacre ("Fly To Paradise"), Japanese superstar musician and songwriter Yoshiki ("Miracle"), and German DJ Paul Kalkbrenner ("Sky and Sand").
The album also features a new rendition of Sarah's signature smash song, "Time To Say Goodbye," with lyrics that she wrote herself, and sung in English for the first time.
Listen to HYMN here.